We've hosted data playbook workshops with avocados, limes, oranges, and a bag of peanuts: You can learn about data quality standards, decision-making with data, and basic data analysis,… and have snacks!
Use what you have
In Bangkok, we convened an information management workshop. We decided to use a bag of peanuts to talk about data quality and data standards. This fun exercise shows how to be practical in our distribution of non-food items and have participants share why data quality matters for the impact in our work ("Should apply standards to our data" (Module 5)). Around the world, we used fruit in an exercise – "What data is in a piece of fruit" (Module 1) to connect people to describe data and understand assumptions of what is important in using and analyzing data.
By making exercises fun and interactive, you can build shared ownership and understanding. However, it is key to also focus on the impact of our work and clearly align the content and workshops to your impact. Thus, having a clear line between the playbook and the program's need helps achieve buyin.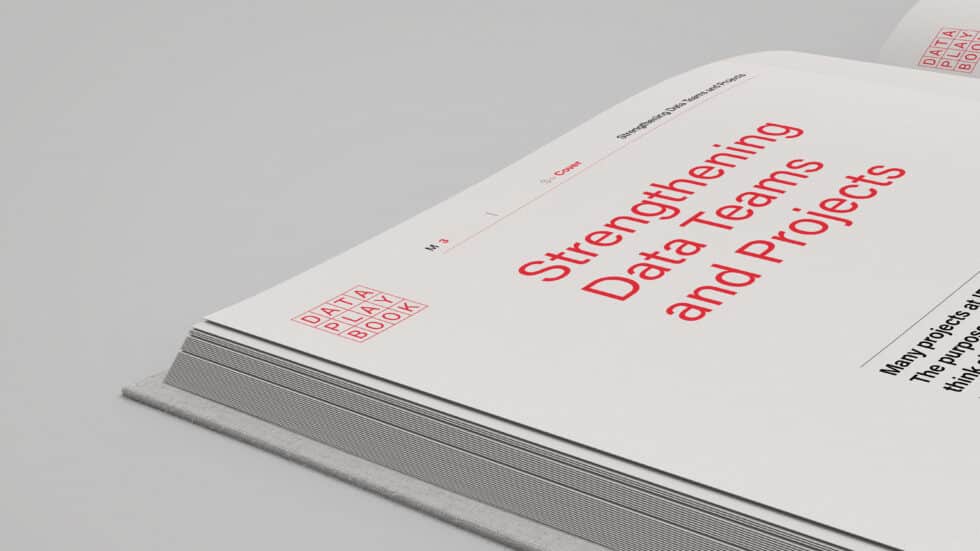 Have impact in your work
The Turkish Red Crescent Society and the IFRC ESSN team helped design a methodology to assess a project's use of data leveraging different technological areas, such as machine learning and data science. With that, the team and several National Societies planned a "Datathon" to help support and improve the data analysis processes and outcomes in support of National Societies' data projects. The methodology and interactive exercise can be found in the Data Playbook (Module 3 – Strengthening data teams and projects).
The Data Playbook is 120 exercises, games, scenarios, slides and checklists to assist you and your teams on your data journey. The social learning content is designed for teams to have discussions and activities across the data lifecycle in short 30 minute to 1 hour sessions.
The playbook is built to help teams learn and discuss data skills in an engaging way. This can be done by:
Searching through the Table of Contents
Going to a specific module
Seeing examples of workshops and curriculum plans
You are invited – September 20, 2022
Join Data Literacy Practitioners from across IFRC, humanitarian, development, government and civil society to share updates on your data journey. Since 2018, we connect occasionally to share across our organizations in partnership with IFRC, Fabriders, and the Centre for Humanitarian Data.
Tuesday 20 September 2022 16:00 – 17:00 CEST
We will share how to use the new Data Playbook V1, along with our co-creation methodologies that surfaced a diverse range of data literacy approaches within the Red Cross/Red Crescent network… And you!
Get in Touch
If you are using the Data Playbook in your National Society programs and need support on bringing your ideas to life, please get in touch with the team. We are also seeking help to translate the Data Playbook V1. – [email protected]
" The collaboration experience was fruitful, I have learned the importance of data culture and how the Data Playbook should be complemented by technical skills support so day to day frustrations from staff will be addressed. "

Angel Li – Manager (Planning and Service Development), Hong Kong Red Cross.