Strategic Foresight Trainings
The Solferino Academy supports the IFRC network to learn and embed strategic foresight skills, building new capacity for anticipatory action and innovation…
…
We cannot predict the future but we can explore the possibilities, examine emerging trends, and identify new opportunities for action.
We focus on real strategic priorities, ensuring our partners develop practical plans and useful insights, as well as learning new skills.
Strategic foresight skills
Our approach is creative, engaging and inspiring. We take people on a journey, exploring the way we currently see the future and then adding new evidence and perspectives before creating brand new scenarios and possible future worlds.
We then return to today, linking our insights and aspirations for the future to practical actions we can take now.
Using a combination of data and evidence, storytelling, sensemaking and design thinking, we aim to teach new skills and build confidence.This helps the IFRC network mature and embed strategic foresight, building a global community of practice.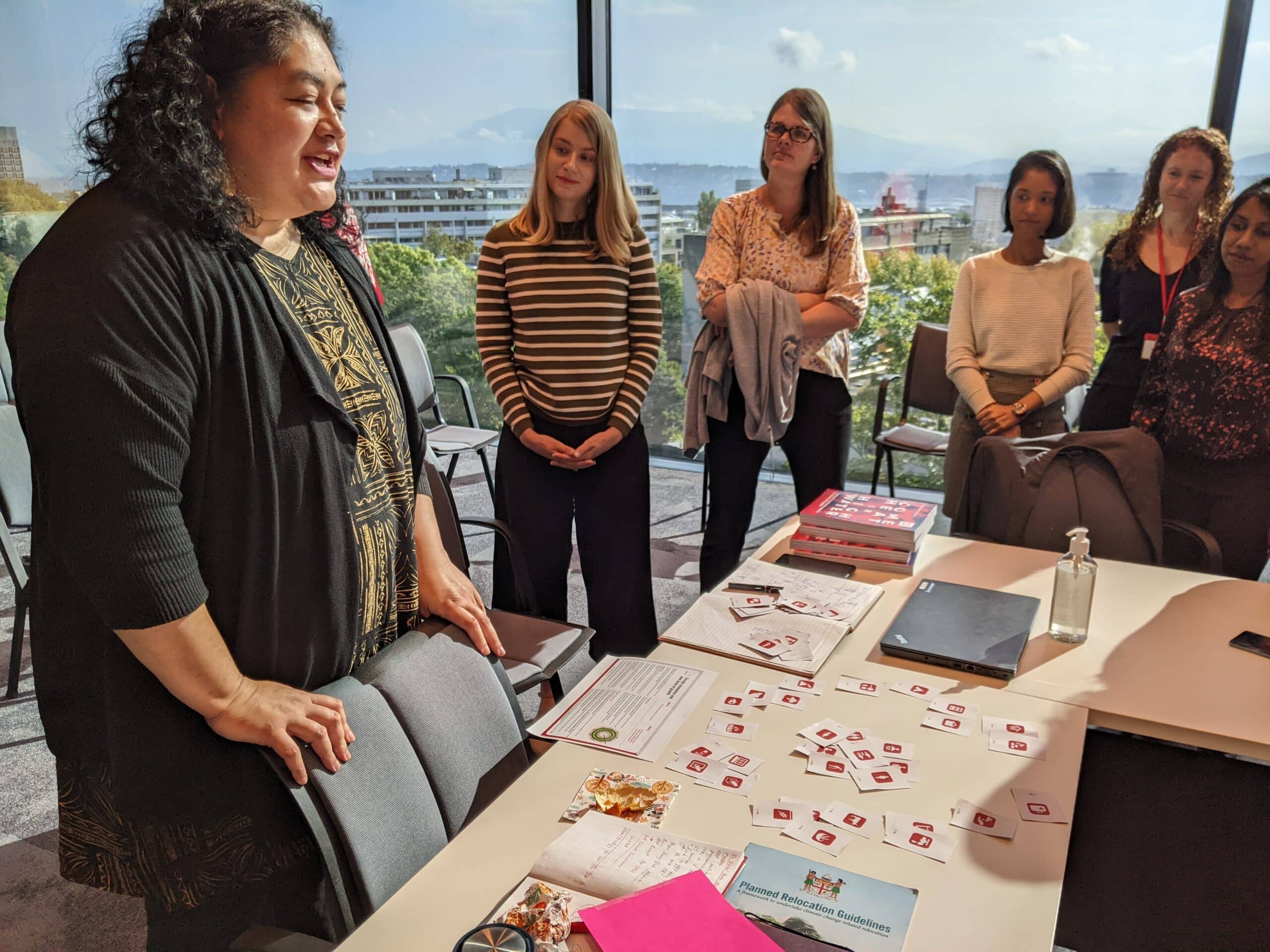 Focus on the future
Our sessions can be tailored, examining possible futures for anything from local priorities to global transformations.
We work with our partners to develop the focus and then customise the content, drawing on our deep horizon-scanning and expert network.
Examples from previous sessions include possible futures of international disaster law, localised humanitarian action in Kenya, and new volunteering models in Italy.
Workshops can be run as rapid taster-session, three-day deep-dives or longer-term engagements as you develop new strategies and transformation approaches.
Talk to us about strategic foresight training
If you are interested in working with the Solferino Academy to run strategic foresight session, please contact us.
Funding
National Societies can apply for funding to help embed foresight approaches in organisational processes and structures.Our team can help you design the workshop and prepare your application. Capacity Building Fund | IFRC
Using Strategic Foresight
Improve strategic planning by challenging our assumptions, expanding the range of alternative futures we prepare for and extending our time horizons.
Deal with uncertainty and complexity by improving our understanding of emerging risks and their implications.
Improve innovation. Plausible, powerful scenarios are useful because they often demand new or enhanced products, services and strategies.
Stress-test decisions that have to be made now; walk decisions into possible futures to see if they will cope with a changing world or if they need to be rethought or refined.
Rapid response to sudden-onset crises, such as conflicts and the pandemic by exploring possible consequences and impacts.
Create a shared vision that generates new energy, enthusiasm and hope. Critically, strategic foresight allows you to bring people together, to explore and negotiate a better world.
Enhance anticipatory action by modifying our monitoring and governance so we can redirect finances and mobilise resources quickly and responsively.
Share your ideas
We are here to make understanding and acting in a changing world easier for you and your team. We are developing tools, content and connections which will help us all. We want to hear from you. If you are pushing the boundaries, experimenting with new ways of working, or testing ideas which you believe will help people in the future, get in touch. Together, we will create opportunities to learn from each other and develop shared infrastructure that helps everyone.
"I look to the future because that's where I'm going to spend the rest of my life."
Comedian George Burns