A Limitless Impact Story from Thailand
In 2019, 800 Thai youths took their own lives, and over 10,000 calls from youth were received by the Thai Red Cross mental health support hotline. Mental health problems intensified due to challenges caused by the COVID-19 pandemic.
Our team quickly identified the lack of youth-oriented, accessible, and affordable mental health resources as a growing problem that needed to be tackled effectively.
Because our team members all have backgrounds as volunteer teachers, we saw the pain points and vulnerabilities that youth have in regards to accessing mental health resources.
This was the inspiration behind our project. YouDee which means "well-being" in Thai. It is an initiative that focuses on mental health advocacy among youth in Thailand.
Throughout our innovation journey, we stood by our core values and a value proposition named CARE: Created for youth by youth; Accessible both online and offline; Receptive to feedback, reflective, and reiterative; and Economically sustainable. From a team of 3 passionate individuals, we slowly grew to a much larger community of 13 even more passionate volunteers.
In the early stages of our project,
We first launched a survey, conducted interviews, and consulted with psychologists to better understand the root causes of depression and mental health problems amongst youth.
Then we designed and tested our main innovation which we called the "CareBox." During this program, we constantly adjusted the content to be more user-friendly and delivered 25 CareBoxes to Thai youths.
In the latest version of the product, we included our "Me, Myself, and I" booklet, which takes the reader on a seven-day self-discovery journey, a planting kit, a coloring book, colored pencils, and puzzles.
We also organized our first webinar on "What makes a good advisor" that reached almost 1000 people.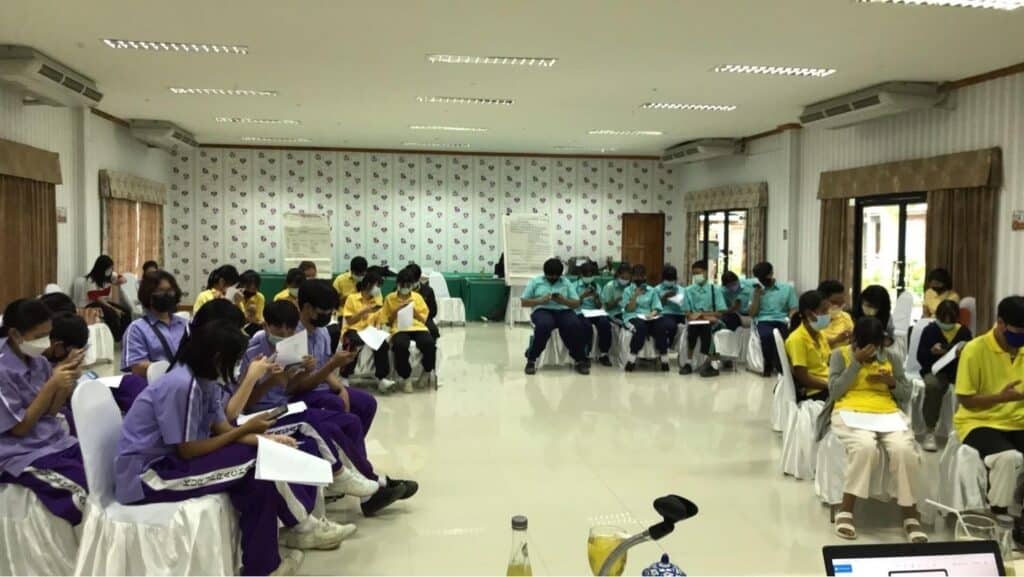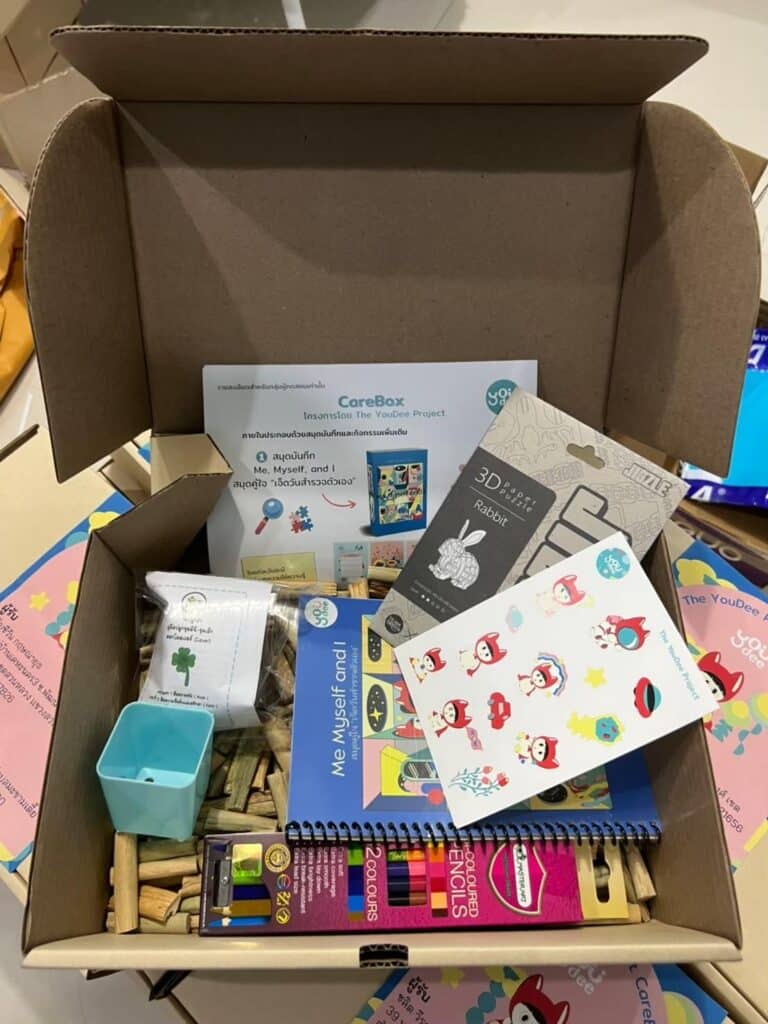 With the goal of making our project more sustainable, we plan to increase interactive online activities, to hold webinars on a regular basis, and to create volunteer roles of "Mental Health Activators" who will be able to organize local mental health activities and distribute CareBoxes in their communities. We have already started publishing our booklet on our website and running our Mental Health Activator pilot workshop.
To promote our initiative, we used Facebook (The YouDee Project), Instagram (@youdee.project), and our website (youdee.redcross.or.th) to publish informative content to reach our target group. We also created an OpenChat community on LINE, a popular messaging application here in Thailand, to reach people in a more intimate platform.
Social Media played a key part in helping us connect with our target group and allowed us to reach over 10,000 individuals online.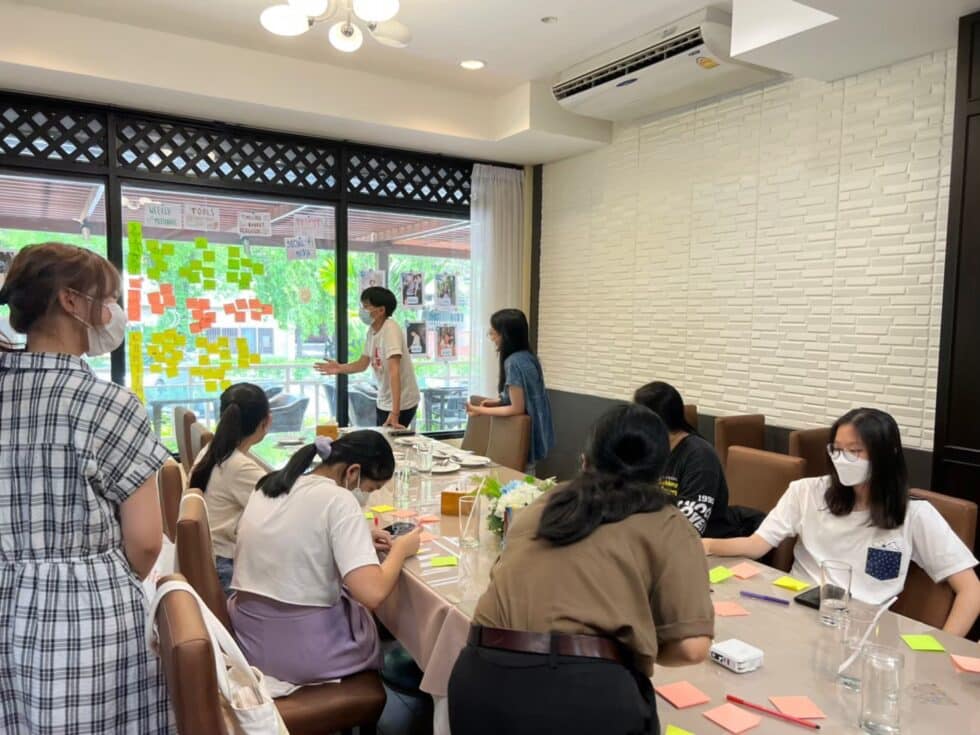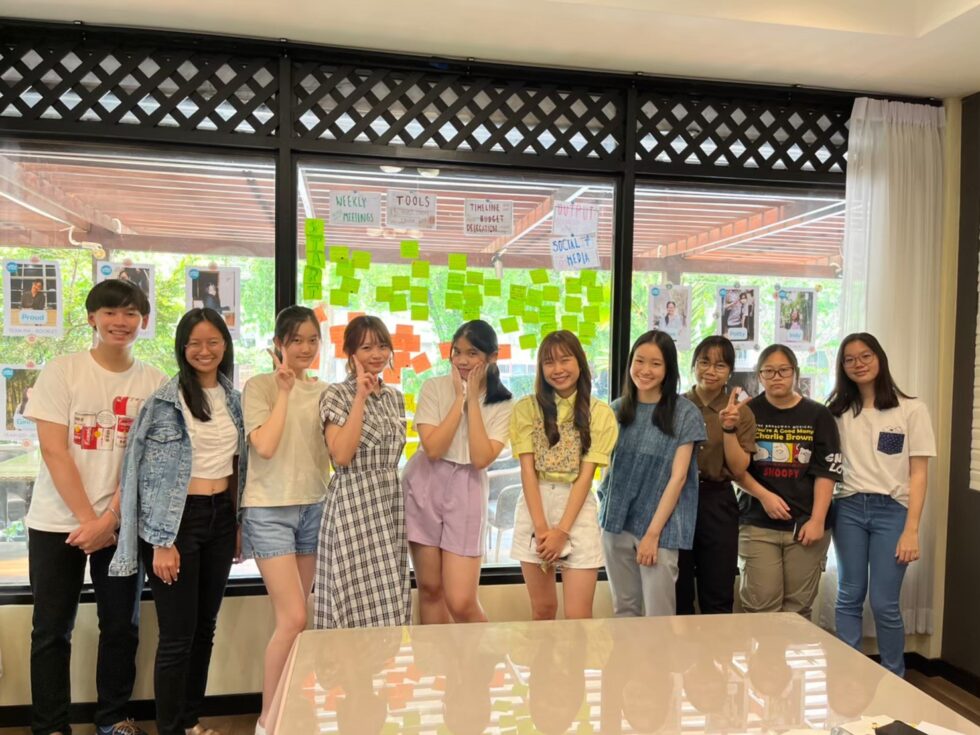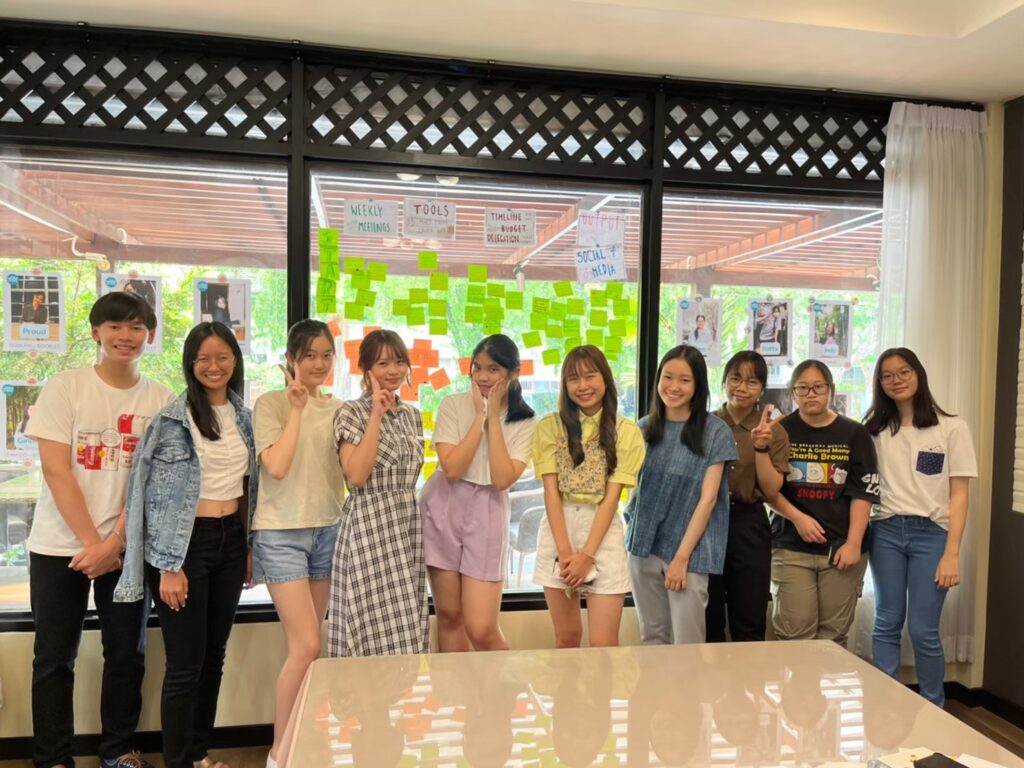 When we were selected as one of the 10 winning projects, the question we asked ourselves was "What's Next?". To answer this question, we held reflection sessions among our team together with our National Society staff to vamp up our project's mission and vision. Now, we are expanding our impact to more vulnerable groups as a sustainable organization, while keeping true to our original goal of "making mental health resources more accessible, one small step at a time."