Karibu – welcome to Destination Innovation: I.O.Me!
Here you'll find some delicious recipes and catchy tunes from Kenya. Enjoy!
Introduction
Samaki wa Kupaka – Fish in Coconut sauce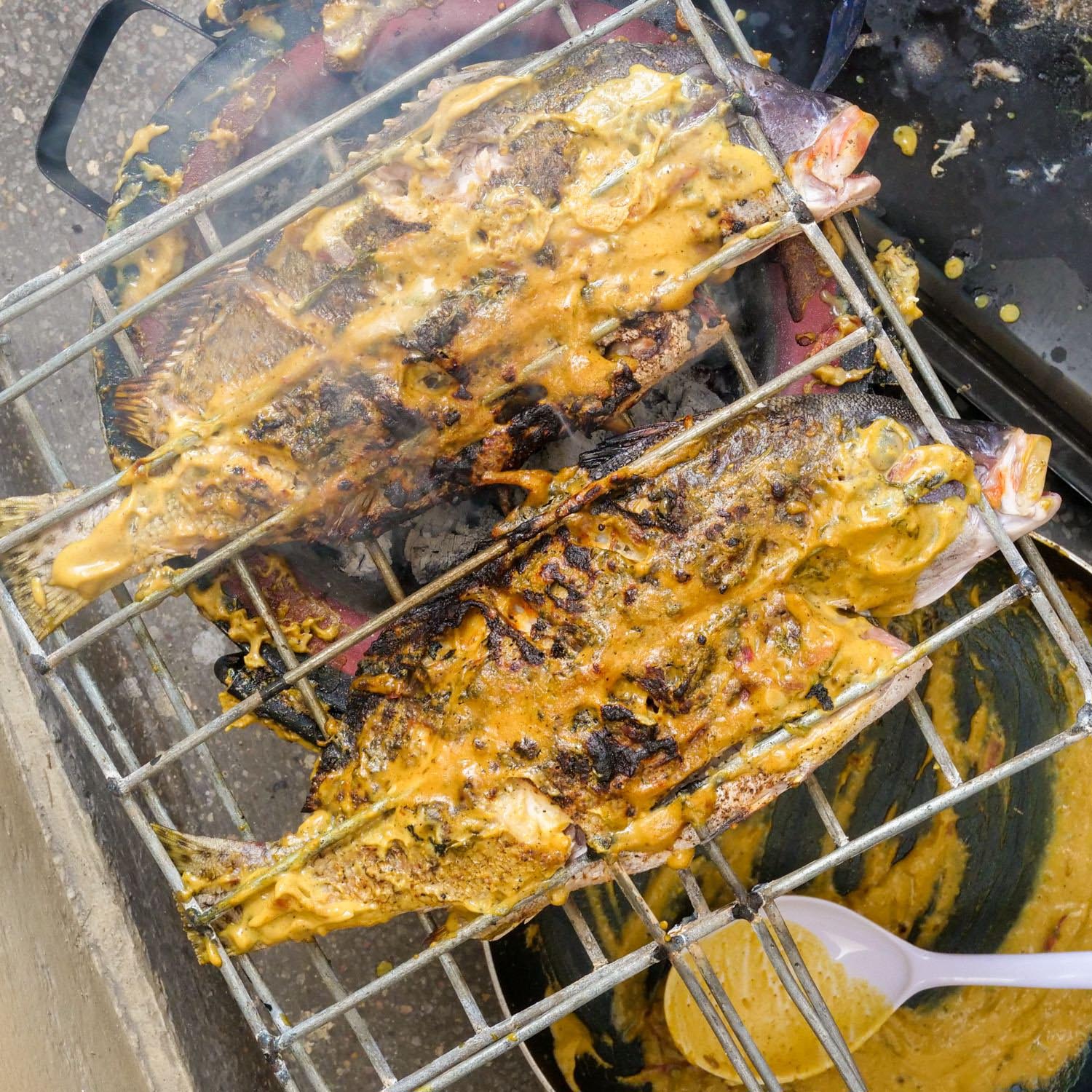 1 kg of white fish fillet
1  tablespoon ginger paste
1  tablespoon garlic paste
salt (to taste)
black pepper (to taste)
1 large lemon, juice of
2 green chilies, chopped
1 onion, chopped
1 tomato, skinned and chopped
½ cup coconut milk
2  teaspoons oil
2-3  stalks coriander, chopped
Step by Step Instructions
Step 1
Mix together garlic and ginger paste, salt, pepper and lemon juice. Marinate the fish in the mixture for at least 2 hours.
Step 2
Preheat the oven to 175°C.
Step 3
Grease the baking dish and bake the fish lightly.
Step 4
In a blender, puree onions, tomatoes and coriander. 
Step 5
Take 1 tsp of oil, heat in a pan and fry this pureed mixture for a few minutes. 
Step 6
Add the coconut milk and stir gently until the sauce thickens.
Step 7
Pour the sauce over the fish and bake in the oven for 10-15 minutes or until done. 
Step 8
Serve with plain or coconut rice.