Photo credits: Lebanese Red Cross
The year 2020 in Lebanon, kick-started with ongoing revolutions, an economic crisis, a political collapse, and the COVID-19 pandemic. The country's unstable economic situation and the steady rise of COVID-19 cases were both major factors affecting the majority of the populations' financial instability. Within this context, Lebanon was then hit with an unexpected catastrophe that took place on August 4th, 2020 that shook it to its core. A large amount of ammonium nitrate, that was stored in Beirut's port, exploded causing more than 200 deaths, at least 6,000 injuries, and left over 80,000 families with home damage1. "I was shocked, I couldn't reach anyone because all the telephone networks were jammed", said Atta Durrani, the Former Netherlands Red Cross Representative in Lebanon, who was at his Beirut home when the explosion took place.
---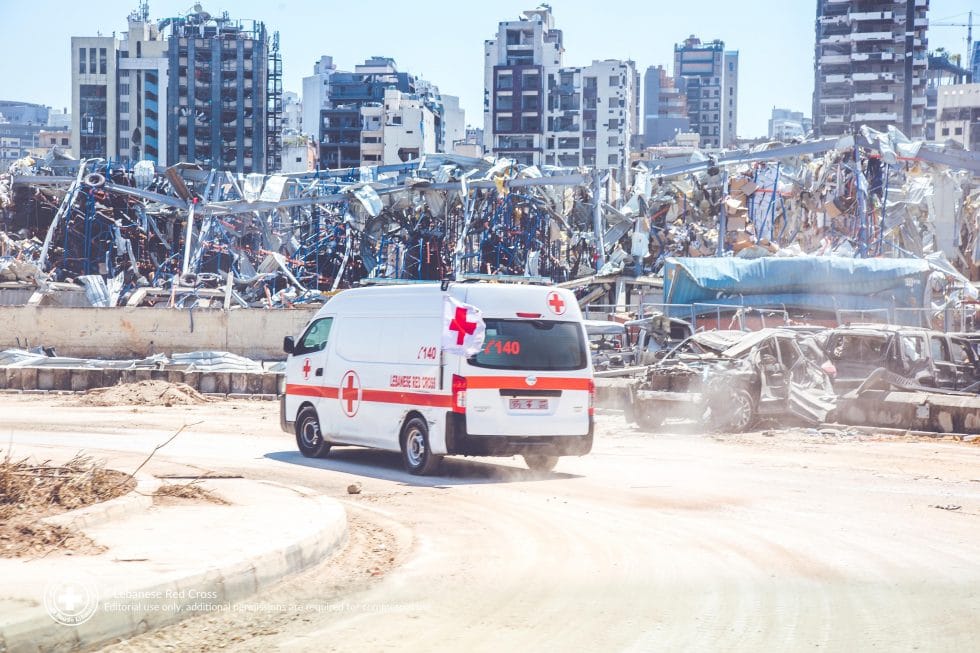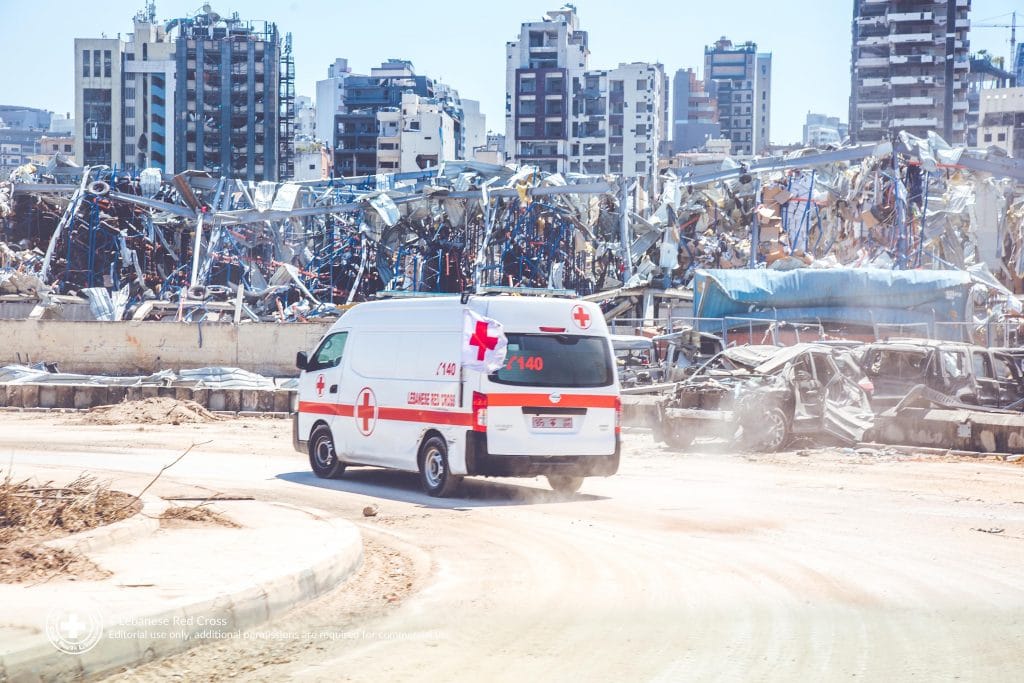 ---
The Digital Response
The Lebanese Red Cross (LRC) was one of the many first responders on the ground but needed additional support to quickly and efficiently assess the damage that was done in order to access and reach all communities that are in critical need of assistance. "No one was prepared for the blast", said Chahine Hamze, the Information Communications Technology Manager at the Lebanese Red Cross, "we were only equipped to conduct small scale on the ground damage assessments using Geographic Information System". 510, the data and digital initiative of the Netherlands Red Cross, had already been supporting LRC with tracking COVID-19 cases, and were quick to contact Hamze in the evening of the blast. Beirut needed a fast emergency response since "the biggest impact can be achieved in the first 24 hours", said Stefania Giodini, 510's Operation Lead. 510 were able to map out the damage affected areas using an automated damage assessment tool that included both satellite imagery, that provides an overview of damaged building roofs, and street view images. "A pre- and post-explosion satellite image was sent to us, which helped us analyze how affected the area is", said Hamze, "but we needed to identify the damage at the debris level". The team at 510, with the support of volunteers based in Netherlands and Lebanon, were able to analyze images taken by phone from the streets of the devastated city, with the help of Mapillary, to provide the LRC with a holistic view of the affected area. Volunteers in Lebanon would send images to 510, that were then looked at, analyzed and annotated based on damage type (broken windows, structural damage, etc.), by 510's technical volunteers. When discussing the work, Jacopo Margutti, a Data Scientist at 510, said "we were able to deliver the damage assessment within 24 hours of the request, so that LRC in the meanwhile could focus on delivering aid at the heat of the emergency".
---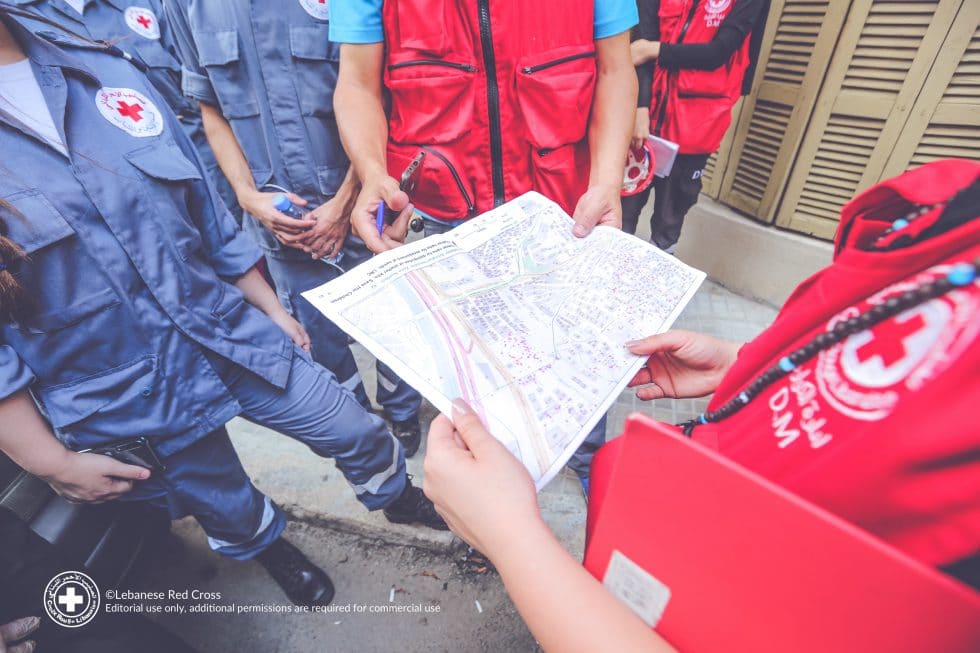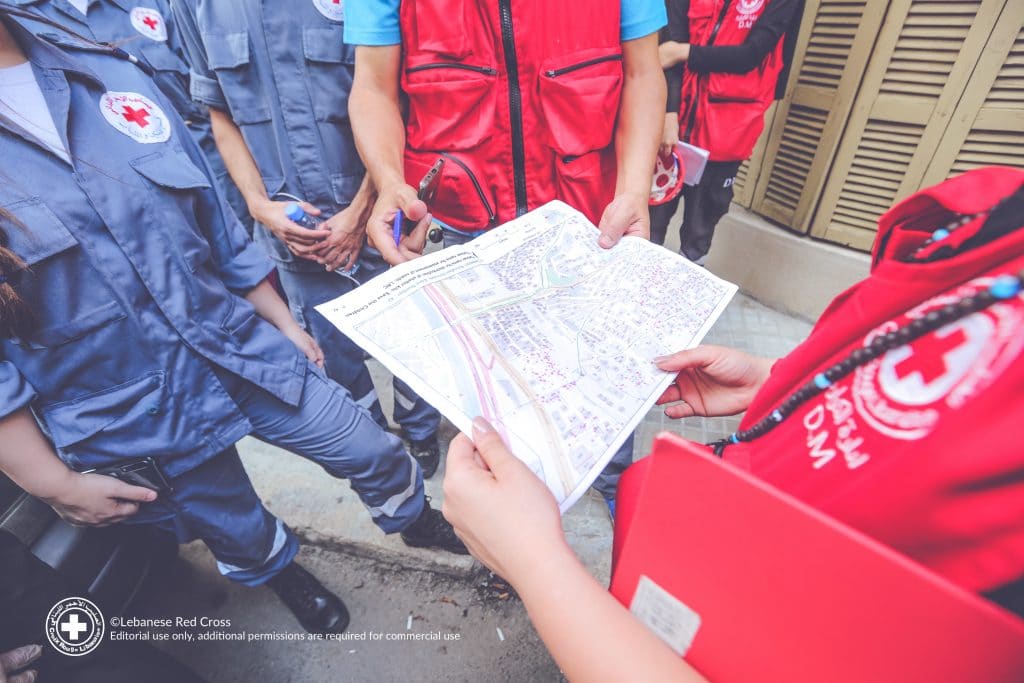 ---
The Role of Data
LRC were already using analytical and visualization dashboards for their work in the medical social sector, their COVID-19 response, and their many more initiatives in Lebanon. 510 were able to adapt these existing working platforms to host the various types of data collected from the Beirut Blast. "510 helped us analyze the data we collected from our needs assessment and we were able to quickly set up basic assistance programs to assist the most vulnerable families amongst the affected population" said Hamze. Use of data plays an integral part in the design and execution of tailored programs that fit the identified need, yet continuous adaptation and improvement needs to be met. The Lebanese Red Cross have been frequently consulting 510's data responsibility experts on ways to improve their data protection and security strategies and have since "hired a consultant who will help improve and maintain our data regulations in addition to building the staff's capacity" said Hamze when discussing the large number of data that LRC works with. This loops back to point made by Durrani: "If they are data efficient, then they are efficient and can maintain their credibility".
---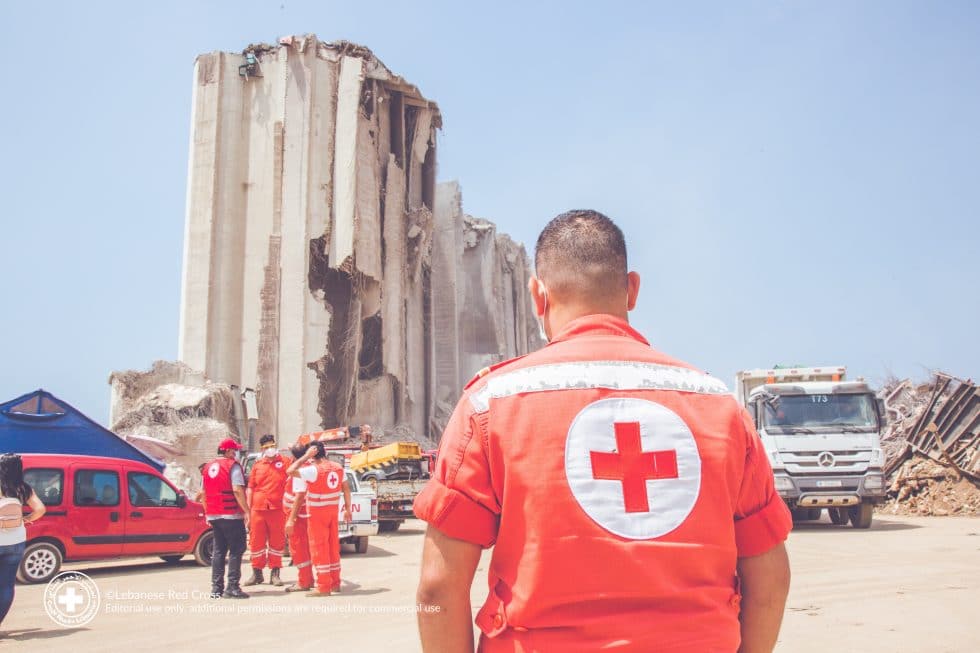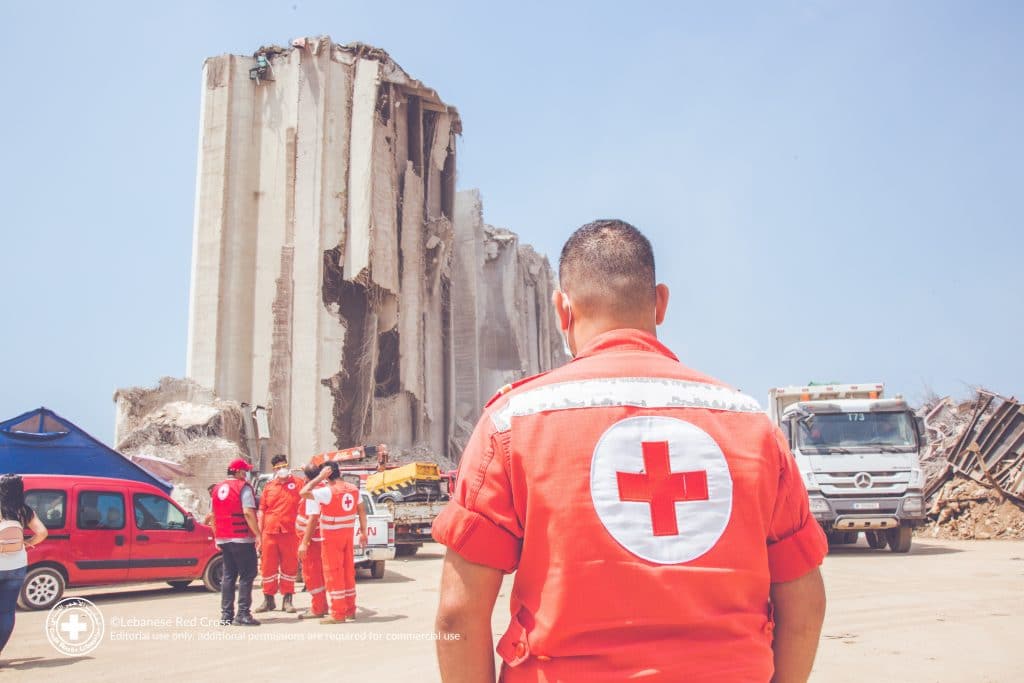 ---
What's Next?
LRC is continuously working towards improving its digital capacity in areas that will help them attain faster and efficient response rates in the current COVID-19 pandemic but also for all future operations. "We are currently enhancing our operations based on the data we have and are working towards more efficient ambulance response time, a future project with 510, as well as trying to forecast the capacity and need in the operations room", said Hamze when asked about upcoming and future work. "LRC are everywhere, they are working in multiple sectors" says Durrani when discussing next steps for the Lebanese Red Cross, "there needs to be tools that can assist in multiple crisis preparedness, since they are the main actor in Lebanon that reacts to all the different crises that happen". Having a more inclusive preparedness plan, given the historical conflicts Lebanon has faced, in addition to the data LRC has on response and rehabilitation, can advance them to have a more "proactive rather than reactive role for all crises" in Durrani's opinion. Durrani then re-highlights the crucial role LRC plays with the data by saying "data is the key line which can enhance their agility". 8 months post the blast, the Lebanese Red Cross have completed over 50,000 door-to-door assessments, helped more than 200,000 people, and are continuously responding to the COVID-19 pandemic with over 15,000 missions completed. To date, 510 is continuously supporting LRC with their COVID-19 response and are working together on future data and digital solutions that will optimize response rates making them more efficient on the short and long-term.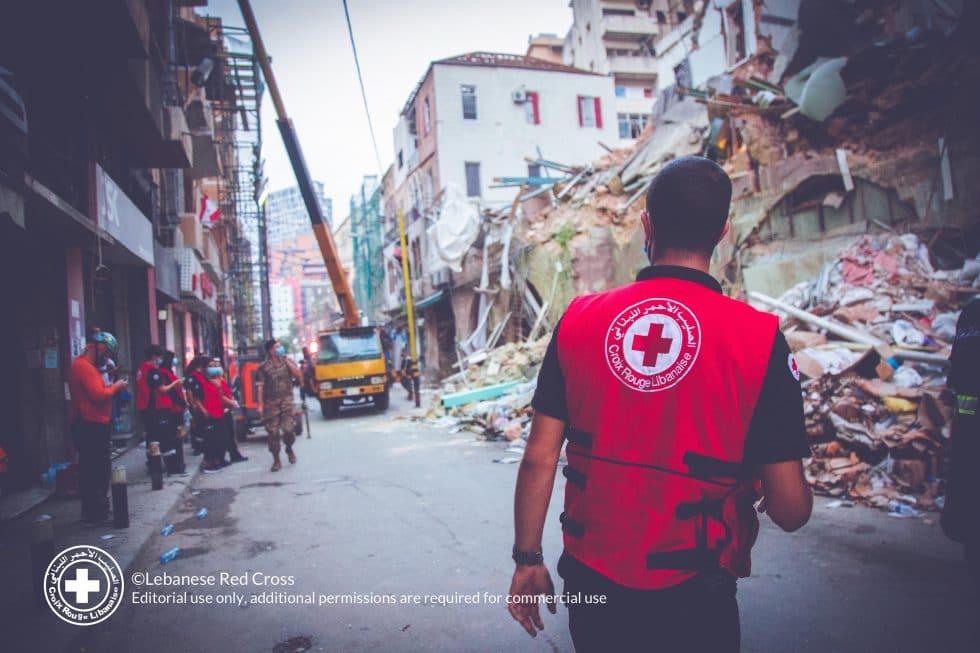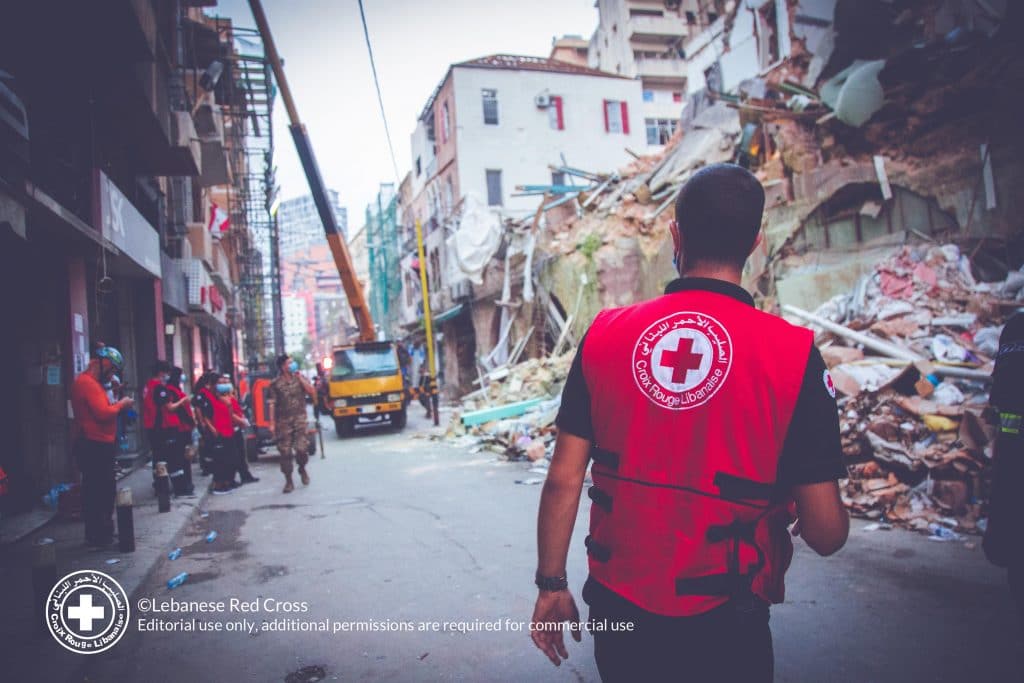 ---
---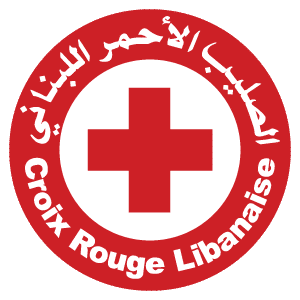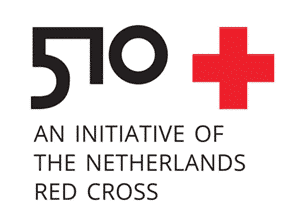 ---
---
Footnotes:
1 — Data retrieved from Lebanese Red Cross website https://www.redcross.org.lb